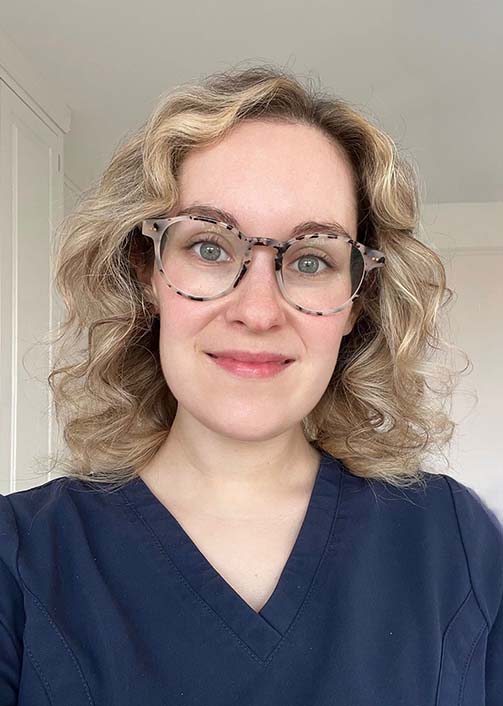 Amy practises general dentistry, with a penchant for oral surgery and aesthetic dentistry. She is also an Invisalign Go Plus practitioner, and has completed postgraduate courses in restorative dentistry and operative dentistry.

She is consistently commended for her kind, caring attitude and skill in treating patients with dental anxiety, establishing a gentle rapport to restore confidence.

Following graduation from the University of Sheffield in 2014, Amy went on to earn postgraduate Membership of the Joint Dental Faculties at The Royal College of Surgeons of England, and practised across Derbyshire until relocating to South Devon in 2017.

In her free time, Amy enjoys creative hobbies including cross stitch, crochet, and dressmaking, and caring for her two much loved toy poodles.
Qualifications to go next to her name: Amy Sinclair-Day BDS(Sheffield) MJDF RCS(Eng)